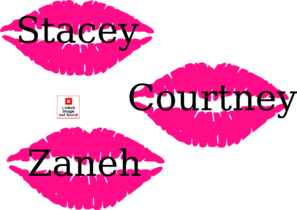 What is your favorite word in the English language?  It is probably your own name.  When a senior gets to the point of living in assisted living or skilled nursing care – his or her memory is most likely failing.  So the most magical word they can hear is their own name.
Recently I was blown away at the Freedom Village Healthcare Center in California.  My mom has lived there for about 2 months.   When I walked down the hall with my mom, every single staff person spoke to her with a smile.  They either said her first name or her last name "Mrs. Twohy."  Then they would share some encouraging statement.  It was not just one or two staff.  We literally ran into about 14 staff on our walk and each made my mom feel special.  She smiled back at each one and it was wonderful to see her joy.
After having lunch with my mom and family in the outdoor fountain courtyard, my brother was taking my mom back inside and a staff person pointed at my brother's hat and said, "Your name is on your hat."  My brother was so surprised.  It took him a moment to realize that that this person knew his last name – Twohy, because our mom lives there in skilled nursing care.
So the staff not only makes my mom feel special everyday, but reach out to family members as well.  Noticing "Twohy" on my brother's hat goes above and beyond and created a real "wow" for my family.  It showed me that every employee is committed to calling the residents by name and I was impressed!  Do staff in your skilled nursing care, assisted living, memory care and even independent living know every single resident's first and last names?  Why not have a contest, so they can get rewarded for learning names today.
Please share your success, failures or comment to join the conversation and interact with other senior living professionals on what is currently being effective to increase occupancy on a nationwide basis.
Diane Twohy Masson is the author of "Senior Housing Marketing – How to Increase Your Occupancy and Stay Full," available for sale at Amazon.com.  Masson's book is required reading at George Mason University as part of the marketing curriculum.  She is currently consulting with two debt-free Continuing Care Retirement Communities in Southern California – Freedom Village in Lake Forest and The Village in Hemet, California. Connection and partnership opportunities: Email: diane@marketing2seniors.net