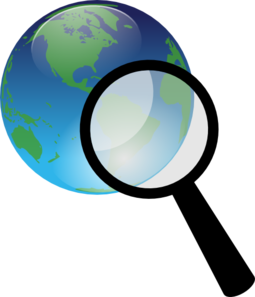 Sounds simple – right?  It's all the companies that provide the same services that you do.  Wrong!  It is so much more than your similar competitors down the street or in your particular industry.
Let's just use the example of your front desk/concierge/greeter/receptionist.  Whether you are in the hotel business, retail trade or provide senior housing, each customer compares how he or she is treated when they enter your establishment.  So Wal-Mart, The Ritz-Carlton and a Continuing Care Retirement Community are competing.
Customers may call two or three different types of companies in a single day.  Each phone call either provided a great phone interaction and a solution for the customer or some frustration.  Maybe they called to make dinner reservations, a doctor appointment or inquired about their parent's future care at an assisted living community.  How many rings did it take for someone to answer the phone?  Was their voice clear, distinct and friendly?  Did it sound like they were smiling through the phone or a bit haggard?
A FedEx delivery from an online store, a pizza delivery, a taxi transporting someone to the airport and a driver from a retirement community taking a senior to and from a doctor checkup are all competition.  Was the delivery person friendly and were they on time?  Did they leave the package in the rain or was the pizza cold?
Take time to work with you team on how you can provide better customer service.   Can you think of more examples of competitors who don't initially seem like competitors?
Please feel free to sign up for my weekly blog.
Diane Twohy Masson is currently writing a new book for seniors on how to select senior housing options.  Her first book, "Senior Housing Marketing – How to Increase Your Occupancy and Stay Full," is available at Amazon.com with a five star rating.  Masson continues to set move in records as the regional marketing director of two debt-free Continuing Care Retirement Communities in Southern California – Freedom Village in Lake Forest and The Village in Hemet, California.  Her mom's struggle with dementia is inspiring Diane to pen a third book to support adult children.
© Marketing 2 Seniors| Diane Twohy Masson 2014 All Rights Reserved. No part of this blog post may be reproduced, copied, modified or adapted, without the prior written consent of the author, unless otherwise indicated for stand-alone materials. You may share this website and or it's content by any of the following means: 1. Using any of the share icons at the bottom of each page. 2. Providing a back-link or the URL of the content you wish to disseminate. 3. You may quote extracts from the website with attribution to Diane Masson CASP and link http://www.marketing2seniors.net For any other mode of sharing, please contact the author Diane Masson.