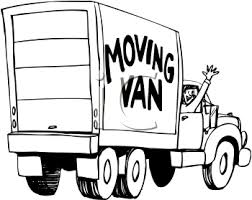 How many move-ins have you produced in the last 12 months?  Are you staying ahead of the move outs?  There seems to be a heavy attrition in all levels of senior living from independent living, assisted living and skilled nursing care.  Is this what you are currently experiencing in your city?
Older and frailer residents are moving into all levels of care.  They stay for a shorter amount of time.  As a regional marketing director at two Continuing Care Retirement Communities in CA, I have experienced new independent residents move through three levels of care in less than a year and expire.  At the same time, I am seeing a new wave of younger senior couples moving into our communities.
Maybe the senior housing industry has turned a page since 2008?  Since that epic stock market drop, seniors moving in their 70's and low 80's had literally evaporated.  Have you witnessed a come back of younger seniors moving into your retirement community or not?
Can you share what is happening in your city and state, so we can all understand senior housing from a national perspective?  It's as easy as making a comment below.  Thanks in advance for joining the conversation and sharing this blog with other professionals in the senior living world.
Diane Twohy Masson is currently writing a new book for seniors on how to select senior housing options.  Her first book, "Senior Housing Marketing – How to Increase Your Occupancy and Stay Full," is available at Amazon.com with a five star rating.  Masson continues to set move in records as the regional marketing director of two debt-free Continuing Care Retirement Communities in Southern California – Freedom Village in Lake Forest and The Village in Hemet, California.  Her mom's struggle with dementia is inspiring Diane to pen a third book to support adult children.
© Marketing 2 Seniors| Diane Twohy Masson 2014 All Rights Reserved. No part of this blog post may be reproduced, copied, modified or adapted, without the prior written consent of the author, unless otherwise indicated for stand-alone materials. You may share this website and or it's content by any of the following means: 1. Using any of the share icons at the bottom of each page. 2. Providing a back-link or the URL of the content you wish to disseminate. 3. You may quote extracts from the website with attribution to Diane Masson CASP and link http://www.marketing2seniors.net For any other mode of sharing, please contact the author Diane Masson.