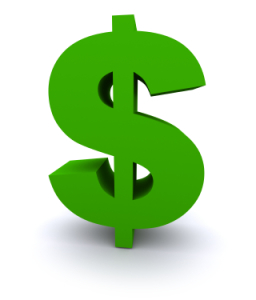 If you work in the home care industry, I need your help to answer a few quick questions. What does it cost in your city and state to have around the clock home care? What is the difference in cost between three shifts of caregivers in a 24-hour period who each spend eight hours a day with a client versus a live-in caregiver?
Please comment as soon as possible, because I am trying to compile accurate pricing information for a new guide book that I have written for seniors, "Selecting Senior Housing for Seniors in the Silver Tsunami." Recently I blogged about reputable home care costing more than hiring a caregiver "under the table."
Statistics are telling me that the cost of a reputable home care company providing around the clock nonmedical caregiving is around $15,000 to $18,000 a month. Do you agree? This includes three shifts of caregivers in a 24-hour period who are awake and can help the senior client at any time. My understanding is that live-in caregivers cost less, the senior client must be able to sleep through the night, and the caregiver by law gets eight hours of sleep. Is this true?
When you comment, please provide your city and state. It would be excellent if this discussion could accumulate a response from every state in the United States and show costs in other countries as well.
Thanks for participating.
"Selecting Senior Housing for Seniors in the Silver Tsunami," will be coming soon to Amazon.com. If you sign up for my weekly newsletter on the right side of this blog, you will be notified when my new book becomes available. Check out my new website: Tips2Seniors.com or please follow me on Facebook.
Diane Twohy Masson is the author of "Senior Housing Marketing – How to Increase Your Occupancy and Stay Full," available at Amazon.com with a 5-star rating.  The book is required reading at George Mason University as a part of its marketing curriculum.  Within this book, the author developed a sales & marketing method with 12 keys to help senior living providers increase their occupancy.   Masson developed this expertise as a marketing consultant, sought-after blogger for senior housing and a regional marketing director of continuing care retirement communities in several markets.  She has also been a corporate director of sales and a mystery shopper for independent living, assisted living, memory care and skilled care nursing communities in multiple states.  Currently, Masson is setting move-in records as the regional marketing director of two debt-free Continuing Care Retirement Communities in Southern California – Freedom Village in Lake Forest and The Village in Hemet, California.  Interestingly, this career started when she was looking for a place for her own mom and helped her loved one transition through three levels of care.
© Marketing 2 Seniors| Diane Twohy Masson 2014 All Rights Reserved. No part of this blog post may be reproduced, copied, modified or adapted, without the prior written consent of the author, unless otherwise indicated for stand-alone materials. You may share this website and or it's content by any of the following means: 1. Using any of the share icons at the bottom of each page. 2. Providing a back-link or the URL of the content you wish to disseminate. 3. You may quote extracts from the website with attribution to Diane Masson CASP and link http://www.marketing2seniors.net For any other mode of sharing, please contact the author Diane Masson.