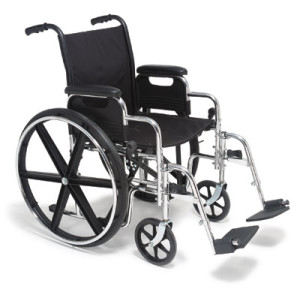 If an aging senior has a new health diagnosis or is getting frail, what might happen in his or her future?
Many seniors don't realize that senior living communities often have minimum health requirements. If you have a diagnosis of a progressive disease, you may not qualify for certain types of housing. If you are in the later stages of Alzheimer's, you may only qualify for memory care or skilled nursing care.
It is illegal for a senior housing care provider to let you move in and not be able to provide for your needs. Many seniors are stunned when they arrive at an independent senior living community to be told they have bypassed an independent living setting and that an assisted living community would provide a more appropriate level of care for them.
The conversation that a retirement counselor in a senior housing community dreads most is "the talk" with a future resident. As I write this, one Continuing Care Retirement Community (CCRC) that I work with had to turn down two senior applicants in the last six weeks. One applicant had a diagnosis of dementia and could not manage alone, and the other was too frail for independent living. Even though those seniors thought they were fine to move into independent living, they only qualified for assisted living.
Other CCRCs I worked with in the past would deny people admittance if they had ever had cancer, Parkinson's, Alzheimer's, multiple sclerosis, or anything that would send them quickly into a higher level of care for an extended period of time. How can they do this, you might ask? Well, it is a contract for services, and as long as they are consistent with all applicants, this is considered consistent with fair housing practices.
The proceeding has been excerpt from my new book, "Your Senior Housing Options."
Have you ever heard of denying a senior (in a wheelchair) admittance into a retirement community? A senior prospect (in a wheelchair) said it happened to them at several communities. How can this be?
"Your Senior Housing Options," has a simplistic title, but what's inside this new book can save a you months of research time.  Hear Diane Masson's interview of how her mother and in-law's faced the pivotal decision to plan ahead or wait until a crisis.  Learn the pitfalls from transitioning from your home to senior housing.  Understand what questions to ask, insider tips and dirty secrets revealed. For weekly tips join at: Www.Tips2Seniors.com 
Diane Masson has worked in senior housing for 17 years and is the regional marketing director for two debt-free Continuing Care Retirement Communities in Southern CA (Freedom Village in Lake Forest and The Village in Hemet).  Her first book "Senior Housing Marketing – How to Increase Your Occupancy and Stay Full," is being utilized by senior housing professionals across the country.  Both her first book and second book, "Your Senior Housing Options," have a 5-star rating on Amazon.com.