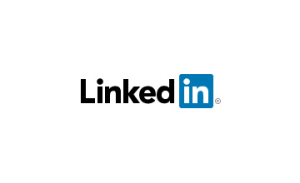 After 200 blog posts of new content supporting the senior housing industry, why am I suddenly cast aside by LinkedIn? Do you think it is fair? In four years, I have helped tons of LinkedIn users join groups and now the groups shun my blogs?
Why?
LinkedIn and their groups have new rules to stop people from shamelessly promoting themselves. Did LinkedIn protect my quality content when people replied on LinkedIn to my posts with their own self-promotions rather than addressing the question at hand? No!
Why is LinkedIn shunning me now? It's because I am trying to provide resources to benefit the senior housing industry and seniors through links in my articles.
One link was to my published book that can benefit seniors and Boomer children in evaluating retirement options. Every human on this planet knows someone who could be helped by learning about, "Your Senior Housing Options." This is a resource not self-promotion! It took me a year and a half to write it on Saturdays, while I worked full time. I paid my own money to publish this book, because I felt the message would help seniors have a better quality of life by planning ahead.
Another link was to my YouTube TV interviews. Every video contains an educational resource topic and explains solutions for seniors and family members in crisis mode. One video is about understanding the differences between a senior staying home and paying a caregiver to help take care of them versus moving to assisted living. Another video explains the differences between rental retirement communities and Continuing Care Retirement Communities. How is this self-promotion?
The largest 55 plus community in California thought my information was of value to seniors and published my information and resources on the front page of their publication.
A radio station offered me a 15 minute interview and found the information for seniors to be so helpful that it turned into 30 minutes and another interview is already scheduled.
What is my goal? I want to bring a message to seniors across this nation that they should plan ahead instead of waiting for a crisis. Why? Because I have been working with seniors for 19 years both personally and professionally. My own mother planned ahead at age 75 and my in-laws waited for a crisis. They could not leave their home, so our family has been living in crisis mode for 10 months. My poor mother-in-law with dementia has never been the same since a hospital put her on psychotropic medications during this crisis.
Seniors need to understand the costs and consequences of waiting for a crisis. Every senior has a right to know what their choices are before a health care crisis strikes them.
There will be no links in this article to see if LinkedIn publishes me this week. Please comment if you agree that my links are resources and please comment if you disagree. 
Please like this article if you found it of value and pass it on to your friends through social media. If you like what I talk about, then sign up for my weekly newsletter. You may not see me on LinkedIn in the future. Every single one of us knows a senior who has waited too long, so help educate a senior on how to plan ahead today.
Sincerely, Diane Twohy Masson