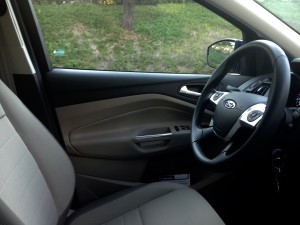 Self-driving cars are here.  The first self-driving taxi was launched in Singapore, only navigating in a limited portion of the city.  Google has logged more than 1.5 million miles in self-driving cars in four states here in America.  The Ford Company announced its plan to have a driverless car by 2021.  USA Today, stated experts believe that driverless cars will be available to the public in 2020.  We are just a few years away – wow!
Seniors who have vision or other health challenges can become independent again with these state-of-the-art cars.  But with 50% of seniors having dementia at age 85, a driverless car may strand disoriented seniors who can't remember the make and model of their car or where they parked it.
Some seniors base their decision to move into a retirement community on when they can't pass the driver's license exam.
At first glance, it seems that retirement communities that offer transportation will be able to eliminate the driving staff.  Right?  Wrong!!  Don't be so fast to downsize these crucial senior assistants.
Can a driverless car at a retirement community help seniors:
In and out of the cars and buses as a senior becomes more frail?
Load and unload groceries?
Locate their doctor's office in the medical building if the senior has dementia?
Make sure he/she can return safely to their home after an appointment?
Only drivers at retirement communities can help with all of the above scenarios.
Join the conversation and share your Tips2Seniors here through comments.
Diane Masson is an award winning author who passionately educates seniors about senior housing options through television, radio, a Tips2seniors.com blog and Southern California seminars (at 55-plus retirement communities, churches and Continuing Care Retirement Communities like Freedom Village in Lake Forest and The Village in Hemet).  "Your Senior Housing Options," just won the 2016 Mature Media Award.