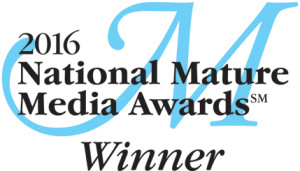 Your Senior Housing Options Wins Award in 2016 National Mature Media Awards.
Your Senior Housing Options book was a winner in the 25th annual National Mature Media Awards Program. The program, presented by the Mature Market Resource Center, a national clearinghouse for the senior market, recognizes the nation's best marketing, communications, educational materials, and programs designed and produced for older adults.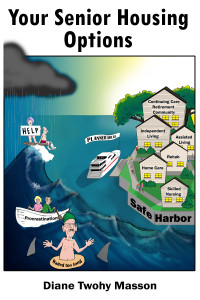 Your Senior Housing Options written by Diane Masson received an award for the Book Category. Those involved with the design and production of "Your Senior Housing Options," are author Diane Twohy Masson and illustrator Steve Hartley. Editors included Kim E. Kimmy, Jeannette Acheson, Suzanne Kaye, Stefan Moses, and Joyce Ball.
"We were delighted to take part in the Mature Media Awards Program this year, and were honored to be selected as a winner," says Diane Twohy Masson. The book was written to help seniors and adult children understand future housing needs, options and costs. Masson has worked in senior housing for 18 years and helped thousands of seniors plan ahead. She has also witnessed the negative consequences and costs of procrastinating until a crisis through her in-laws and other seniors in denial of needing future care.
The entries were judged by a distinguished panel of mature market experts from across the United States for overall excellence of design, content, creativity and relevance to the senior market.