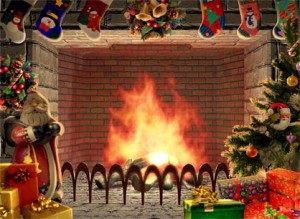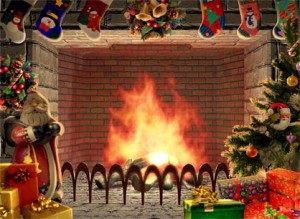 Boomers flock from all areas of the country to visit their senior parents during the holidays.  Many will come to your senior living community…are you ready?  One of two things will happen after the visit: they will either decide to support their parents moving into your community or they will move them out of your retirement community.  First impressions for Boomer children are critical to your occupancy.
Here are 3 simple tips to either increase occupancy or maintain occupancy over the holidays:
Have the receptionist stand to greet all visitors with a welcoming smile.  If the receptionist is engaged on the phone, a warm smile and eye contact will acknowledge the guest.   When a Boomer says they are visiting his or her mom, inquire who the parent is and give a positive comment about your resident.  Ask if you can give the Boomer easy directions to the resident's apartment or have someone escort them if it hard to find.  Make them feel 100% important.
Be ready to have someone give a "wow" tour at all times.  A staff person or resident should be on call.  Don't make someone wait 15 minutes as you call around the community sounding desperate on the phone.  It makes the guest feel guilty and makes them wonder what kind of care you would give his or her parent.
Ensure that a huge stack of brochures is available at the front desk.  It's very tacky to say that you are out of brochures and the marketing department will be here the next day…the sale is lost.
Finally, if you have a fireplace in your lobby, it is a huge asset this time of year.  It creates the warm ambiance of home.  What are your other tips?
Please share your successes, failures or comment below to join the conversation and interact with other senior living professionals on what is currently being effective to increase occupancy on a nationwide basis.
Diane Twohy Masson is the author of "Senior Housing Marketing – How to Increase Your Occupancy and Stay Full," available at Amazon.com with a 5-star rating.  The book is required reading at George Mason University as a part of its marketing curriculum.  Within this book, the author developed a sales & marketing method with 12 keys to help senior living providers increase their occupancy.   Masson developed this expertise as a marketing consultant, sought-after blogger for senior housing and a regional marketing director of continuing care retirement communities in several markets.  She has also been a corporate director of sales and a mystery shopper for independent living, assisted living, memory care and skilled care nursing communities in multiple states.  Most recently Masson was recruited to consult for two debt-free Continuing Care Retirement Communities in Southern California – Freedom Village in Lake Forest and The Village in Hemet, California.  Interestingly, this career started when she was looking for a place for her own mom and helped her loved one transition through three levels of care.
© Marketing 2 Seniors| Diane Twohy Masson 2013 All Rights Reserved. No part of this blog post may be reproduced, copied, modified or adapted, without the prior written consent of the author, unless otherwise indicated for stand-alone materials. You may share this website and or it's content by any of the following means: 1. Using any of the share icons at the bottom of each page. 2. Providing a back-link or the URL of the content you wish to disseminate. 3. You may quote extracts from the website with attribution to Diane Masson CASP and link http://www.marketing2seniors.net For any other mode of sharing, please contact the author Diane Masson.