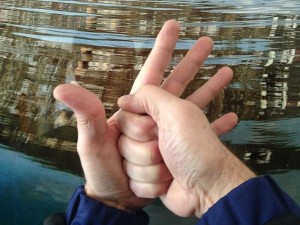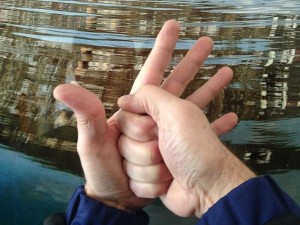 How do you keep your mom or dad safe in a memory care community or assisted living? A retired cop moved into my mother-in-law's memory care community and has been demonstrating sexual and violent aggression against her, other residents, and staff. This is what my family is facing now. Read about the incidents in, "Violence in Memory Care," HERE.
This is a list of whom we have emphatically voiced our concerns:
Caregivers
The nurse
The Administrator
Two ombudsmen
The State of Washington (surveyors of licensed assisted living)
Adult Protective Services
Our family requested a care conference to discuss the safety of my mother-in-law, Amy. Two ombudsmen, the administrator, three adult children and myself attended it. It was the worst care conference that I have ever experienced in my 17 years working as a professional in senior living. On a personal level, I have attended numerous care conferences for nine years as an advocate for my own mother who had dementia. There is always a conclusion at the end of the care conference that provides some sense of hope for improving care or concerns.
Why was this care conference so bad?
The administrator would only talk about Amy. She refused to discuss Amy's safety in regards to the aggressive cop, because of HIPPA. She refused to share any measures or policies that the staff was following for Amy's safety. Are you kidding me? I specifically asked, "What are you doing to protect her?" She said that she could not answer that question and kept talking in circles.
The ombudsmen were no help either. They said they could only discuss Amy because we gave them permission to do so. They could not discuss any other residents or the aggressive retired cop because they had not been given permission to do so. Nobody would address the elephant in the room, which was an aggressive retired cop with dementia preying on vulnerable residents.
What about Amy's safety? What about the other residents' safety?
The state did a surprise visit to the memory care community last week and said there are no new violations. This community is in a rural part of Washington State. There is not another community in the local area.
Any advice from senior living professionals? What else can we do?
Tip: For adult children looking for memory care or assisted living. Interview the administrator, before you move your parent into the community. Find out how long they have worked there. We did this and the answer was two years. Life was good for Amy until this experienced administrator moved on.
Diane Masson is a senior living expert who has authored two 5-star rated books. Her new book is an all-encompassing answer guide for seniors called, "Your Senior Housing Options," designed to help seniors navigate choices quickly. The second book was written for senior living professionals called, "Senior Housing Marketing – How To Increase Your Occupancy and Stay Full." Reach out to her through her website: Tips2Seniors.com and read the weekly blog.