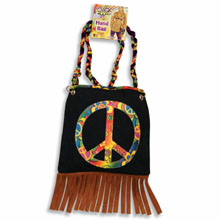 A younger senior woman with long hair and beads asked me this question at a presentation last week.  I asked what a hippie retirement community would look like for her.  She said, "Less walls and more indoor and outdoor living.  Where you felt outdoors, even when you were indoors."
This made me think about our outdoor dining venues, so I showed her the "Fountain Café at The Village."  It is an outdoor dining venue, where the chef barbeques for the residents.  Entrée choices might be barbequed salmon, ribs or an amazing burger.  Soft music emits from rock speakers that reside in the surrounding garden.  Residents can come and sit in the outdoor café at any time to read a book or spend time with visiting family.  Beyond the Fountain Café area is the popular putting green.
She loved the outdoor area.  I said, "Is this what you are talking about?"  She said, "Yes!"  Then I explained how the health club with state-of-the-art exercise equipment adjoined the outdoor swimming pool.  It has an indoor/outdoor feeling too.
The younger senior loved it and agreed, but said she was not ready for an apartment with walls.  Anyone know of a hippie retirement community, maybe something with tents?  Are we ready for Boomer hippies?
Can you share what is happening in your city and state, so we can all understand senior housing from a national perspective?  It's as easy as making a comment below.  Thanks in advance for joining the conversation and sharing this blog with other professionals in the senior living world.
Diane Twohy Masson is currently writing a new book for seniors on how to select senior housing options.  Her first book, "Senior Housing Marketing – How to Increase Your Occupancy and Stay Full," is available at Amazon.com with a five star rating.  Masson continues to set move in records as the regional marketing director of two debt-free Continuing Care Retirement Communities in Southern California – Freedom Village in Lake Forest and The Village in Hemet, California.  Her mom's struggle with dementia is inspiring Diane to pen a third book to support adult children.
© Marketing 2 Seniors| Diane Twohy Masson 2014 All Rights Reserved. No part of this blog post may be reproduced, copied, modified or adapted, without the prior written consent of the author, unless otherwise indicated for stand-alone materials. You may share this website and or it's content by any of the following means: 1. Using any of the share icons at the bottom of each page. 2. Providing a back-link or the URL of the content you wish to disseminate. 3. You may quote extracts from the website with attribution to Diane Masson CASP and link http://www.marketing2seniors.net For any other mode of sharing, please contact the author Diane Masson.