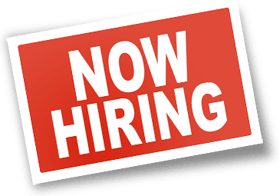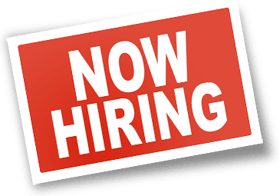 Is there anyone else struggling to hire a quality senior living sales person?  My search in Hemet, CA has been ongoing for four weeks.  The majority of applicants are unqualified and present poorly composed resumes.
Where to look?
Craig's list can have a high success rate to find some senior living operational candidates but I have had no luck hiring senior living sales people through this resource.
LinkedIn has been good to me in the past, but I only received 8 applications in one month and it cost me $395.00.  It was very disappointing and an expensive dead end.
Career Builder has produced the most viable senior living sales candidates.
Quality of resumes?
Overall, I have seen the most poorly written resumes of my life in the last month.
Typos and format mistakes galore, candidates should have a professional or savvy friend review his or her resume before applying for a job.
Are nurses, EMT's, mechanics and others in completely unrelated disciplines mistakenly seeking a senior living sales position?  Or are they just completing three job searches for unemployment?
Customer service experience is not sales and closing experience!
Order takers need not apply!  Sales and closing experience means having a sales track record with a closing ratio.  It's a person who has overcome objections and persists until they get the sale.
No senior housing experience?
The last two people I hired had no experience in senior living sales.  They did have a passion for seniors and a background of sales and closing experience.  One of them was working in the healthcare profession and the other called on healthcare professionals as clients.  One of my specialities is training what I call "green" (no experience in senior living) candidates.
Interview process?
My first interview is over the telephone to see if he or she can be clearly understood, has a great phone voice and can sell me on why I should offer them an in-person interview.
The second interview is in-person with the Human Resources Director and myself.
The third interview is with the Marketing Director and Executive Director.
One person literally interviewed herself!  Next!  They would not stop talking!
The Results?
60 applications
10 phone interviews
Three second interviews
One third interview
Zero hired
Anyone out there in Riverside County, CA?
The Village is proud to be a debt free* Continuing Care Retirement Community (CCRC) and has been serving seniors in Hemet, California for 25 years. We are honored to be voted as the Best Retirement Community in the Inland Empire for 8 consecutive years! Our 13-acre campus, including Independent Living, Assisted Living and Skilled Nursing Care, has been completely remodeled.
We are seeking a highly motivated Senior Living Sales Professional, internally referred to as a Retirement Counselor. In this role, you will increase occupancy by proactively generating sales leads and following up on all traffic generated through advertising, promotions, events, phone visits, and in-person home visits. Our Retirement Counselors offer tours with prospective residents and provide customer service to our current and prospective residents.
Responsibilities:
While this is a sales and closing role, you will get leads from hosting walk-in guests, events, phone calls or responses to advertising and marketing campaigns. You will combine inside, and outside public relations to build a professional, local network to help increase referrals and the CCRC occupancy. You will share the impact of: "A guarantee of care for the rest of your life." Our retirement counselors use a consultative soft sell approach with prospective residents and explain the value of our senior services, benefits and how we differentiate from other senior housing competitors. Other duties will include completing reports, competitive studies and tracking leads.
The Village is an equal opportunity employer. EOE/M/F/D/V
If you are interested in this position, the complete job description and requirements are listed on careerbuilder.com or please send your resume directly to me at dmasson@fmcwest.com and reference this blog post.   Come and be part of a team that has been breaking sales records for two years!  You will be personally trained by me, start participating in weekly book reviews and report directly to me.   I look forward to meeting you in person.  Diane Masson
Your tips could help others improve on a national basis, so please share by commenting on this blog.  If this weekly newsletter can help your sales and occupancy – why not sign up today so you don't miss a single one? 
Diane Twohy Masson writes this weekly blog to support and engage with other senior housing professionals.  Her first book is Senior Housing Marketing – How To Increase Your Occupancy and Stay Full.  Many sales teams and organizations have used the 12 keys contained in this book for their weekly book review.  Diane is working on her second book to help seniors select their senior housing options.
© Marketing 2 Seniors| Diane Twohy Masson 2014 All Rights Reserved. No part of this blog post may be reproduced, copied, modified or adapted, without the prior written consent of the author, unless otherwise indicated for stand-alone materials. You may share this website and or it's content by any of the following means: 1. Using any of the share icons at the bottom of each page. 2. Providing a back-link or the URL of the content you wish to disseminate. 3. You may quote extracts from the website with attribution to Diane Masson CASP and link http://www.marketing2seniors.net For any other mode of sharing, please contact the author Diane Masson.