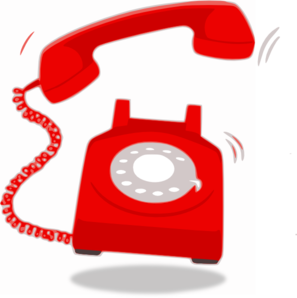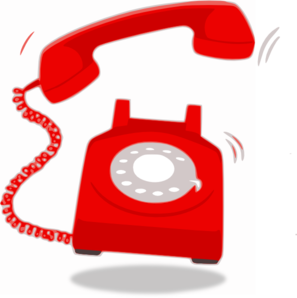 There were such a variety of responses to "How Many Calls Does Your Senior Living Team Make Per Month," I am choosing to expound with a more in-depth part 2.  Senior living sale professionals responded with call requirements from 20 calls an hour to 40 completed calls per week.  Someone else's retirement community had mandated 53 connected calls per month.
Here is one response:
"Diane, I have enjoyed reading your blogs on seniors, which are informative with best practices.  This one on "How Many Calls A Month" made us gasp with the large number of calls a sales team is expected to make nowadays.  500 to 1,000+ calls a month must be only cold calling behind a closed door and doing nothing else like sales events, tours, refurbishment oversight, building relationships with future residents, community and church relations, follow up on leads and inquiries, application process, and administrative team projects."  Nancy
My response: These calls were not cold calls, so here is a more detailed explanation.
My example in part one had a marketing director with 469 calls and her two team mates with 340 and 315 calls respectively.  These sales calls included: call-ins, voice-to-voice call-outs and left messages.  I believe if someone leaves a great message, seniors will call back.  Our requirement is 75 calls a week or 300 per month.  This is not one isolated goal.  Another goal is 20 initial or repeat tours per month.  This tour goal does not include post-closing appointments after a deposit has been taken.
Yes, these senior living sales people have other responsibilities including three events per month (all day), responding to Internet inquiries, weekly strategy meetings, book reviews, overseeing apartment renovations for their clients, and managing his or her move-ins (paperwork, relationship building, setting up health assessments, family tours and etc.).
If you don't have sales and occupancy goals, then no one has a pinnacle to reach.  This team produced five Continuing Care Retirement Community (CCRC) sales in the last eight days.  They have hit the quarterly move-in goals this year and are currently close to hitting the fourth quarter goal and going to Disneyland.  This year, they have produced the most CCRC move-ins at their retirement community since 2005.
Please share your call, tour and move-in quotas to converse with other senior living sales professionals.  Let's hear about the variety of quotas out there.  It will also be interesting to know if you are hitting your move-in goals based on your calling goals.
Please share your success, failures or comment below to join the conversation and interact with other senior living professionals on what is currently being effective to increase occupancy on a nationwide basis.
Diane Twohy Masson is the author of "Senior Housing Marketing – How to Increase Your Occupancy and Stay Full," available at Amazon.com with a 5-star rating.  The book is required reading at George Mason University as a part of its marketing curriculum.  Within this book, the author developed a sales & marketing method with 12 keys to help senior living providers increase their occupancy.   Masson developed this expertise as a marketing consultant, sought-after blogger for senior housing and a regional marketing director of continuing care retirement communities in several markets.  She has also been a corporate director of sales and a mystery shopper for independent living, assisted living, memory care and skilled care nursing communities in multiple states.  Most recently Masson was recruited to consult for two debt-free Continuing Care Retirement Communities in Southern California – Freedom Village in Lake Forest and The Village in Hemet, California.  Interestingly, this career started when she was looking for a place for her own mom and helped her loved one transition through three levels of care.
© Marketing 2 Seniors| Diane Twohy Masson 2013 All Rights Reserved. No part of this blog post may be reproduced, copied, modified or adapted, without the prior written consent of the author, unless otherwise indicated for stand-alone materials. You may share this website and or it's content by any of the following means: 1. Using any of the share icons at the bottom of each page. 2. Providing a back-link or the URL of the content you wish to disseminate. 3. You may quote extracts from the website with attribution to Diane Masson CASP and link http://www.marketing2seniors.net For any other mode of sharing, please contact the author Diane Masson.