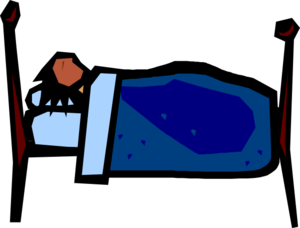 My good friend's mom fell on the Chicago ice in zero degree weather.  She called out for help and no one answered.  His mom was literally laying on the sidewalk in Chicago with a dislocated shoulder and a very bruised hip.  She was lucky to have her cell phone in her pocket, but at 93 years old could not figure out how to call 911 on the flip phone.  Then she was double lucky to have her wireless house phone to actually call 911 for help.
So my friend flew from Seattle (Home of the famous Seahawks) to Chicago to go help his mom.  What a burden for an adult child to be responsible for an aging parent who lives across the country.
The mom's doctor highly recommended a rehab community and said it was excellent.  My friend checked his mom into the rehab and went back to her house to sleep.  Well, the mom ended up calling him at 4:00 AM and said, "Get me out of here!"
This is what happened…  When the mom hit the call light to go to the bathroom, a very pregnant caregiver appeared and said, "I can't lift you, just go in your diaper."  Later, when the mom hit the call light again for some water, another caregiver appeared and said, "You still have water left in your glass, drink that first."  Then she just walked away.
In the morning, when the mom complained to the head nurse, the result was angry excuses.  So the mom called her doctor and heads started to spin at the rehab.  The administrator came in to apologize and then the head nurse suddenly became nice.  The mom was told that she would never have to be with the two night caregivers again.
Unbelievable.  It's hard to imagine that a 93-year-old mentally sharp senior had to shake up this Chicago rehab community.  I wonder how the other residents faired with this "motley crew"?
Please share your successes, failures or comment below to join the conversation and interact with other senior living professionals on what is currently being effective to increase occupancy on a nationwide basis.
Diane Twohy Masson is the author of "Senior Housing Marketing – How to Increase Your Occupancy and Stay Full," available at Amazon.com with a 5-star rating.  The book is required reading at George Mason University as a part of its marketing curriculum.  Within this book, the author developed a sales & marketing method with 12 keys to help senior living providers increase their occupancy.   Masson developed this expertise as a marketing consultant, sought-after blogger for senior housing and a regional marketing director of continuing care retirement communities in several markets.  She has also been a corporate director of sales and a mystery shopper for independent living, assisted living, memory care and skilled care nursing communities in multiple states.  Currently, Masson is setting move-in records as the regional marketing director of two debt-free Continuing Care Retirement Communities in Southern California – Freedom Village in Lake Forest and The Village in Hemet, California.  Interestingly, this career started when she was looking for a place for her own mom and helped her loved one transition through three levels of care.
© Marketing 2 Seniors| Diane Twohy Masson 2013 All Rights Reserved. No part of this blog post may be reproduced, copied, modified or adapted, without the prior written consent of the author, unless otherwise indicated for stand-alone materials. You may share this website and or it's content by any of the following means: 1. Using any of the share icons at the bottom of each page. 2. Providing a back-link or the URL of the content you wish to disseminate. 3. You may quote extracts from the website with attribution to Diane Masson CASP and link http://www.marketing2seniors.net For any other mode of sharing, please contact the author Diane Masson.