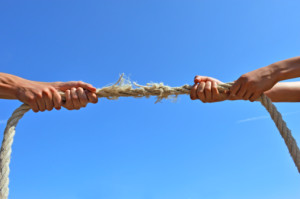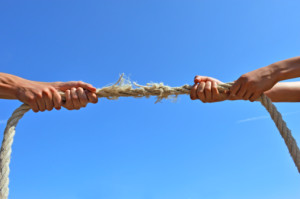 What's better? What's the senior housing spin?
My mother moved into a not-for-profit Continuing Care Retirement Community. That's where I started my senior housing career. I sold the not-for-profit status as better and more mission driven than the money grubby for-profits, because that was what all the not-for-profits said and did.
I was naive for three reasons, because later I learned:
A non-profit board that did not understand seniors or senior housing made financial decisions for the entire senior living community.
Most of the profits at the non-profit went towards other ministry work instead of being reinvesting back into the senior community.
A resident was sexual abused by a non-profit staff member, even though every employee professed to be Christian.
Then my senior housing career switched to for-profit. It can be pretty dog-eat-dog aggressive at some companies. It really varies in the senior living industry if the resident is number one or the stockholders are the primary concern. So you better find out before you consider moving there or working there.
If a sales person can't hit the required sales numbers, you are simply fired at some for-profits. Maybe that's why so many sales people are impersonal and just want to know if you are ready now? If a senior is not ready now, the sales person has no interest in calling a senior back after they have toured. This is sad, because most seniors need to come back several times before making a decision to move. A relationship needs to be built. 
At for-profit senior living communities, most financial decisions go towards the benefit of the stockholders. But there are some amazing administrators that love, adore and would walk on hot coals for their residents and staff. So resident centered communities can vary by location and not the owner in my opinion.
There are actually two types of for-profits: Those on the stock exchange and boutique communities that are run by families or attentive owners. I am lucky to work for a for-profit that is run by attentive owners. They have the heart of a not-for-profit and are completely resident centered and mission driven.
The communities I represent do something very unique for Continuing Care Retirement Communities. They offer a Guarantee of Care for life, if a resident outlives their resources. Every resident has the same offer, it is not limited to 5 or 10 residents on a good Samaritan fund or foundation. 
Do you agree with my analogies or am I completely off base?  How would you evaluate the differences?
Your Senior Housing Options," has a simplistic title, but what's inside this new book can save a you months of research time.  Hear Diane Masson's interview of how her mother and in-law's faced the pivotal decision to plan ahead or wait until a crisis.  Learn the pitfalls from transitioning from your home to senior housing.  Understand what questions to ask, insider tips and dirty secrets revealed. For weekly tips join at: Www.Tips2Seniors.com 
Diane Masson has worked in senior housing for 17 years and is the regional marketing director for two debt-free Continuing Care Retirement Communities in Southern CA (Freedom Village in Lake Forest and The Village in Hemet).  Her first book "Senior Housing Marketing – How to Increase Your Occupancy and Stay Full," is being utilized by senior housing professionals across the country.  Both her first book and second book, "Your Senior Housing Options," have a 5-star rating on Amazon.com.