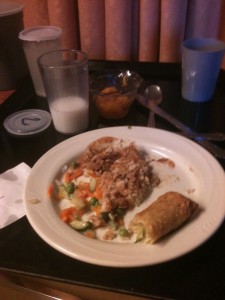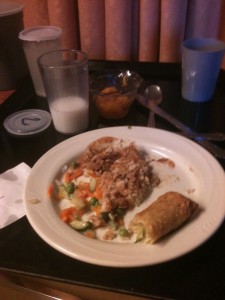 My husband Chris and I received this unappetizing text, with a photo of food, from our friend Dave in rehab.  This was the text:
Chris:  How are you, what are you doing?
Dave:  Nothing, this is my meal…
Chris:  That looks horrible.
Dave:  Yeah tell me about it.  This tastes as good as it looks – which is terrible.
Diane:  Which rehab are you at?
Dave:  XXXX in Federal Way, WA.
Diane:  The food looks disgusting, I am so sorry, how have the other meals been?
Dave:  Just as bad…
Would I ever recommend this place to anyone based on this photo – no way!  Get ready for the boomers texting their meals to their other boomer friends.
Institutional food is a thing of the past.  Most retirement communities offer chef prepared meals now.  The boomers have a discriminating palette and won't tolerate bad food.
Are you proud of the food you are serving at your Rehab, Skilled Nursing Center, Healthcare Center, Long-term Care Facility, Assisted Living, Independent Living, Memory Care or Continuing Care Retirement Community?  Would you eat it?
Please comment to join the conversation and interact with other senior living professionals on what is currently being effective to increase occupancy on a nationwide basis.
Diane Twohy Masson is the author of "Senior Housing Marketing – How to Increase Your Occupancy and Stay Full," available for sale at Amazon.com.  Masson's book will be required reading at George Mason University in the Fall as part of the marketing curriculum.  She is currently consulting with Seniors For Living and two debt-free Continuing Care Retirement Communities in Southern California – Freedom Village in Lake Forest and The Village in Hemet, California. Connection and partnership opportunities: Email: diane@marketing2seniors.net