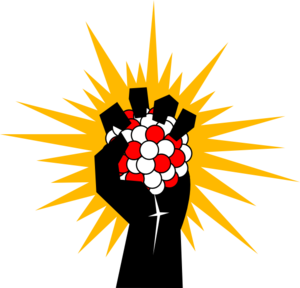 Are you just going through the motions and showing your senior living community?  What's something you can do to jump out from all the competition?  How about a power statement at the beginning of your tour or presentation?
Let me throw down a few power statement ideas and then you can share yours on the comment area of this blog.  Hopefully, everyone will help each other tweak their power statements to make them stronger.
"A lot of seniors are excited about moving in here.  We have 15 people moving into 10 apartments in the next two months.  There is so much interest in our retirement community right now that we have limited availability."
"One of our caregivers just won caregiver of the year."
"Our chef just won an iron chef competition."
"SB Hospital just told us they are proud to partner with us.  We are now the cornerstone and long-term care pillar in our community, because all the other local administrators and director of nurses have changed many times.  We alone remain constant in key staff longevity and great care management."
Now, it is your turn.  Time to share your power statement and we can either give you a "like" or make a suggestion to enhance your statement further.  Any suggestions to tweak mine?
A special shout out to Nona for writing this comment to me last week, "Each time I read one of your blogs I become a more skilled senior sales professional.  I love the attitude meter.  Thank you for your enthusiasm and insights."
Please feel free to sign up for my weekly blog.
Diane Twohy Masson is currently writing a new book for seniors on how to select senior housing options.  Her first book, "Senior Housing Marketing – How to Increase Your Occupancy and Stay Full," is available at Amazon.com with a five star rating.  Masson continues to set move in records as the regional marketing director of two debt-free Continuing Care Retirement Communities in Southern California – Freedom Village in Lake Forest and The Village in Hemet, California.  Her mom's struggle with dementia is inspiring Diane to pen a third book to support adult children.
© Marketing 2 Seniors| Diane Twohy Masson 2014 All Rights Reserved. No part of this blog post may be reproduced, copied, modified or adapted, without the prior written consent of the author, unless otherwise indicated for stand-alone materials. You may share this website and or it's content by any of the following means: 1. Using any of the share icons at the bottom of each page. 2. Providing a back-link or the URL of the content you wish to disseminate. 3. You may quote extracts from the website with attribution to Diane Masson CASP and link http://www.marketing2seniors.net For any other mode of sharing, please contact the author Diane Masson.