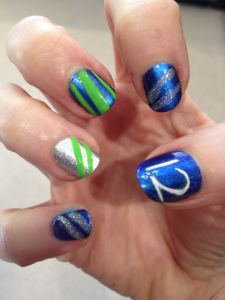 Five sales at one Continuing Care Retirement Community (CCRC) in one week! Are you and your team hitting these numbers? How is it possible? Here are a few tips:
Have a sales retreat to appreciate your senior living sales team and make them feel valued. Have you taken the time to do this or are you too busy to "waste" a day of work? It could be the most important day to improve the sales team's attitude and turn around your occupancy.
Our retreat focused on setting individual sales goals and building self-esteem and confidence.
Each sales person was recognized for his or her achievements in 2014.
The retreat created two types of energy: individually and with the team. This energy blossomed into momentum.
Have you created a marketing plan that brings new people to your senior living community on a regular basis?
Does your team call back every tour the next day even if they say, "I'm not ready yet."?
Is your entire operational team focused on first impressions of guests and prospective residents?
Are your residents 100% satisfied and sharing their enthusiasm with prospective residents?
Focus on these five tips and watch your occupancy increase for 2015.
Diane Twohy Masson is the author of "Senior Housing Marketing – How to Increase Your Occupancy and Stay Full," available at Amazon.com with a 5-star rating.  The book is required reading at George Mason University as a part of its marketing curriculum.  Within this book, the author developed a sales & marketing method with 12 keys to help senior living providers increase their occupancy.
"Your Senior Housing Options," will be coming soon to Amazon.com. If you sign up for my weekly newsletter on the right side of this blog, you will be notified when my new book becomes available. Check out my new website: Tips2Seniors.com or please follow me on Facebook.