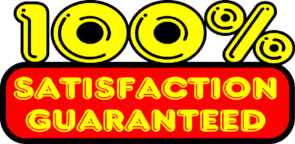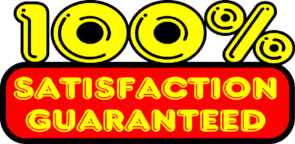 Do you and your retirement community's reputation align?  I love it when I hire a senior living sales person and they say, "I want to make sure this community will deliver what I promise to the customer."  Then they may go on to share a horror story of a previous senior living provider and how this was not the case.  It's hard to imagine these sad stories and how seniors can be mistreated.
In today's world of social media, blog posts and online commenting – operations at senior living organizations have to work hard to maintain an excellent reputation.  Around 97% of a retirement community's employees are operations (taking care of the residents) and 3% are the friendly faces to increase the occupancy.  Sales and marketing represent the good faith promise of taking care of a senior or someone's parent in a compassionate, respectful and timely fashion.
I believe longevity of staff plays a key role in providing consistent quality care and services in independent living and Continuing Care Retirement Communities settings.  A well run operational team is even more important in the higher levels of care like assisted living, memory care and skilled nursing care where the senior residents are most vulnerable.
Does the right hand always know what the left hand is doing?
Executive directors (E.D.) and administrators can be the glue that connects operations and sales.  An excellent operations team is a key to enjoying a great reputation of quality care with local hospitals and doctors.  Residents and guests will always speak out about the food quality; this can make or break new sales.  A great E.D. will have operations focus on sales and marketing.  This includes excellent customer service for all senior residents and guests (in every department).  On the other side of the coin, sales and marketing need to accurately represent what the community really provides (don't promise more than what can be delivered with your licensing).
It's easy to spot the good quality teams!  Just walk down the hall of any retirement community and see the faces of the employees.  Smiles and happy dispositions indicate that they enjoy their work and have a team spirit.   Sour faces already speak negatively to the quality of care provided for the residents.
I hope you and your retirement community enjoy a good reputation…
Please comment to join the conversation and interact with other senior living professionals on what is currently being effective to increase occupancy on a nationwide basis.
Diane Twohy Masson is the author of "Senior Housing Marketing – How to Increase Your Occupancy and Stay Full," available for sale at Amazon.com.  Masson's book will be required reading at George Mason University in the Fall as part of the marketing curriculum.  She is currently consulting with Seniors For Living and two debt-free Continuing Care Retirement Communities in Southern California – Freedom Village in Lake Forest and The Village in Hemet, California. Connection and partnership opportunities: Email: diane@marketing2seniors.net