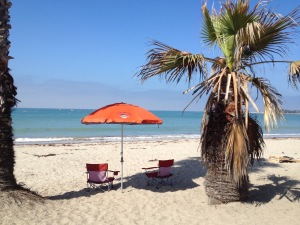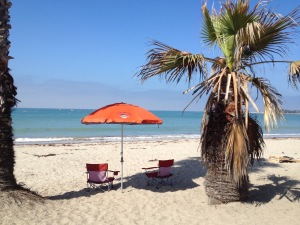 Last week we had 24 new residents at our new resident reception. Out of 24 new senior residents:
Two senior couples had met online.
One senior couple had met by each placing an ad in the local paper.
Wow!  How exciting is that? Seniors are finding love after losing a spouse of 30 or 40 years.
One of these couples met through E-harmony. We had dinner together and they shared their exciting journey. They each filled out a lengthy questionnaire to find the perfect mate. Each was looking for someone who loved to travel. The gentleman rejected a potential date with a senior who only loved cruising, another lady only wanted to travel to Europe and a third potential senior woman was a retired stewardess.
This senior man was patiently waiting for a senior woman who wanted to travel by RV or motorhome around the country. After finding that potential senior woman online, they only corresponded through the dating website for next three months. Then they exchanged emails and phone numbers. They both proceeded cautiously.
Well their relationship bloomed into marriage and traveling the country by RV for four years. You can see a glow on each of their faces when they speak of the other.
They decided to settle at The Village in Hemet, CA. They wanted to create a plan for their future and not be a burden to their families in a health care crisis. They are trying every community activity together, such as exercising in the health club, enjoying live performances and swimming three days a week. Both of them love life and are enthusiastic about meeting all the other friendly residents at dinner.
Another senior couple who met at this same Continuing Care Retirement Community created an exciting stir at the monthly cocktail party.  He asked her if she would be his life partner in front of everyone.  She asked all the residents attending, "What should I say?"  The residents all responded, "Say yes!"  They are now a happy couple!
Do you have any stories of seniors age 70 plus who have found love again?
Your Senior Housing Options," has a simplistic title, but what's inside this new book can save a you months of research time.  Hear Diane Masson's interview of how her mother and in-law's faced the pivotal decision to plan ahead or wait until a crisis.  Learn the pitfalls from transitioning from your home to senior housing.  Understand what questions to ask, insider tips and dirty secrets revealed.  The decision to stay home requires caregivers.  Prevent elder abuse by determining if a home care agency is reputable, before they move into your home.  You are just not looking for today's needs, but for your future care.  Discover key differences between rental facilities vs Continuing Care Retirement Communities.  Do you have enough financial resources if you need to be in a higher level of care for an extended period of time?  For weekly tips join at: Www.Tips2Seniors.com 
Diane Masson has worked in senior housing for 17 years and is the regional marketing director for two debt-free Continuing Care Retirement Communities in Southern CA (Freedom Village in Lake Forest and The Village in Hemet).  Her first book "Senior Housing Marketing – How to Increase Your Occupancy and Stay Full," is being utilized by senior housing professionals across the country.  Both her first book and second book, "Your Senior Housing Options," have a 5-star rating on Amazon.com.