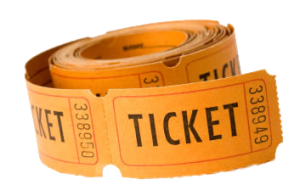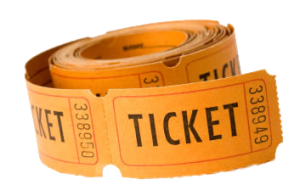 If a senior living sales person or ANYONE said to you, "We are half sold out," what would be your first thought? I bet, it would not create urgency for you to act now.
When I was considering buying comedy tickets at the Improv last night, I inquired if the event was already sold out. The salesperson divulged, "We are half sold out. Getting tickets should be no problem. We are really surprised that only half the tickets have sold two days before the event." I thought, oh, this comedian is not as popular as I thought. I will wait to buy my tickets. I was actually disappointed that the salesperson did not create urgency for a famous comic.
It was shocking to me that she would be so forth coming and I walked away disheartened. I told her that I would come back later and did. But I decided to not buy the tickets, because apparently I could just show up in a couple of days and buy the tickets on the day of the event. Her over sharing will continue to affect sales until a manager catches it.
The comedy club sales person over shared. What could she have said instead? "Gosh, let me check, I might be able to get you some tickets. It's very unusual to have this comic coming to our location. How many tickets would you like?" I would have bought the tickets instantly.
Remember that famous Beanie Baby craze of the 1980's? It was all about urgency for stuffed toys. Yes, I am the proud owner of 100 Ty bears and still like them.
What are your senior living sales people saying? Is your independent living, assisted living, or skilled nursing sales people saying, "I have quite a few rooms to choose from…"? Cough, cough… You will never fill up with this language. Everyone wants something that they can't have. There is such a thing as divulging too much information. If a family is given the opportunity to put off the decision to move, they will. Ninety-six percent of seniors end up staying in their own home and not moving. Why encourage them to stay home? How about creating a solution for their needs and offering them the perfect apartment in your senior living community?
Every apartment is unique in some respect, such as the floor plan, the view or where it is situated in the building. Create value for every single senior living apartment. Teach urgency and watch your occupancy rise. I go into a lot more detail in my book, "Senior Housing Marketing – How to Increase Your Occupancy and Stay Full."
Senior living communities have heavy attrition these days, so it can take two or three more move-ins than move-outs to move up one percent in occupancy. It's always nice to see the arrow sliding up to 100% full.
So have you encountered too much honesty like me? Do you think it is stupid?
Everyone of us knows at least one senior that needs to move now.  Here is a resource to help you or them make an informed decision.  Diane Twohy Masson's new guide book for seniors, "Your Senior Housing Options,"  is available on Amazon.com with a 5-star rating.  It reveals a proactive approach to navigating the complex maze of senior housing options. It will help you understand the costs and consequences of planning ahead or waiting too long.  Learn firsthand tips from someone who is currently advocating for three aging parents.
Among the thousands of seniors she and her teams have assisted in finding the right senior living community, the most difficult case has been helping her own parent. Masson spent two years exploring senior housing options with her mother before finding the ideal Continuing Care Retirement Community for her. After eight years in this independent living setting, she helped her mother transition into an assisted living community. Seven years later, even as a senior housing expert, Masson struggled with the decision to move her mother into a skilled nursing community.
More related articles by Diane can be found at  Tips2Seniors.com or like Tips 2 Seniors on Facebook.
Diane Twohy Masson has worked in senior housing since 1999. She is an award-winning certified aging services professional and the author of Senior Housing Marketing: How to Increase Your Occupancy and Stay Full for senior living professionals.