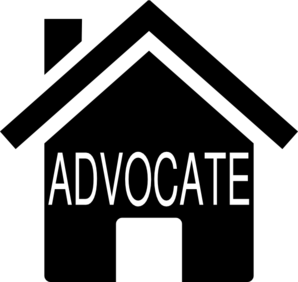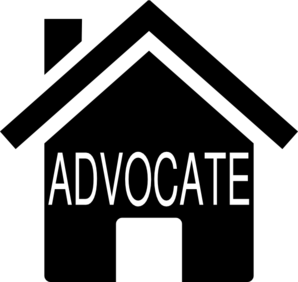 As a daughter with a mom in skilled nursing care, the PBS documentary entitled "Life and Death in Assisted Living" really upset me.  My mom has vascular dementia and I have been her advocate for the last 7 years in assisted living.  Those of you who follow my blog know that I moved my mom 1000 miles into a skilled nursing care near me – about 10 weeks ago.  This transition happened because I was 100% in tune with my mom's needs.
We all know someone who had a horror story during a hospital stay.  Last week one of my colleagues was shocked to walk in and find her dad in soft restraints after heart surgery.  He was 82 and not coming out of the anesthesia well.  The nurse said that she did not have enough staff to help him, so she had to use soft arm restraints.  My colleague asked if they could please remove the restraints.  She and her mom each took one arm of her dad and literally held him thrashing around all night with no sleep.
Every senior or human being needs an advocate to make sure that the care they are paying thousands of dollar per month in any level of care is being provided.  Trying to be a good advocate for my mom and living two states away – just about killed me.  You have to have eyes on your loved one or pay someone to come in and be your eyes – particularly when they have dementia.
When a senior has dementia, like my mom, they get to the point where they cannot communicate all their needs, pains or desires to either caregivers or family members.  There needs to be an advocate who truly knows that person and can look for and understand his or her unspoken needs on a regular basis.
If my colleague had not shown up to be an advocate for her dad, he would have been in soft restraints all night.  If I had not flown in every few months to see my mom with my own eyes, areas of concern would not have been addressed.  My mom had good care in assisted living with a caring staff, but she is my mom and I know her best.
It always makes me sad when a future senior resident considering senior housing has no family or only distant relatives.  They may ask a lawyer or a niece in Canada to become their advocate or power of attorney.  Will this remote person advocate properly on his or her behalf – if the senior can no longer communicate verbally?
There are great senior housing options available with loving caring staff, but it is always wise to have an advocate that knows your unspoken needs when you can no longer speak on your own behalf.
Tip:  Future residents and their family members need to do their homework as they explore all senior housing options including assisted living.  Always ask what the longevity of staff is at each retirement community, assisted living, memory care or skilled care nursing that you are considering for yourself or a loved one.  Staff turnover is an indicator of an underlying management or ownership problem in all levels of senior care.  Look for communities with longevity of staff.
Diane Twohy Masson is the best-selling author of "Senior Housing Marketing – How to Increase Your Occupancy and Stay Full," available at Amazon.com with a 5-star rating.  The book is required reading at George Mason University as a part of its marketing curriculum.  Within this book, the author developed a sales & marketing method with 12 keys to help senior living providers increase their occupancy.   Masson developed this expertise as a marketing consultant, sought-after blogger for senior housing and a regional marketing director of continuing care retirement communities in several markets.  She has also been a corporate director of sales and a mystery shopper for independent living, assisted living, memory care and skilled care nursing communities in multiple states.  Most recently Masson was recruited to consult for two debt-free Continuing Care Retirement Communities in Southern California – Freedom Village in Lake Forest and The Village in Hemet, California.  Interestingly, this career started when she was looking for a place for her own mom and helped her loved one transition through three levels of care.