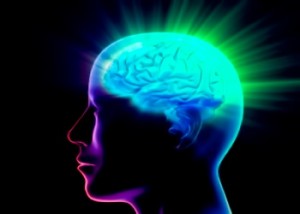 Do you know what is on the mind of your sales people?  Is it finding a solution for the senior calling in or walking into your retirement community top of mind?  Or is it on the latest text from their spouse or child?  Statistics say that a significant portion of your staff is not engaged with their work.  Ugg!!
Are personal issues shared every morning over coffee?  Why?  Can this help the occupancy of your senior living community?  No!  What it does create is a negative atmosphere to start the day.
Senior living sales people receive continual rejection on the phone and closing sales.  It is key for them to have a great attitude and be fully engaged with each prospective resident.  Negative office politics can suck a sales person's energy and enthusiasm.
Do you need help turning your retirement community's attitude around?  Chapter one of Senior Housing Marketing – How To Increase Your Occupancy and Stay Full is chock-full of tips for sales people to improve their attitude and keep their energy up.
Your tips could help others improve on a national basis, so please share by commenting on this blog.  If this weekly blog can help your sales and occupancy – why not invite your team to sign up today so no one misses a single tip to improve the occupancy? 
Diane Twohy Masson writes this weekly blog to support and engage with other senior housing professionals.  Her first book is Senior Housing Marketing – How To Increase Your Occupancy and Stay Full.  Many sales teams and organizations have used the 12 keys contained in this book for their weekly book review.  Diane is working on her second book to help seniors select their senior housing options.
© Marketing 2 Seniors| Diane Twohy Masson 2014 All Rights Reserved. No part of this blog post may be reproduced, copied, modified or adapted, without the prior written consent of the author, unless otherwise indicated for stand-alone materials. You may share this website and or it's content by any of the following means: 1. Using any of the share icons at the bottom of each page. 2. Providing a back-link or the URL of the content you wish to disseminate. 3. You may quote extracts from the website with attribution to Diane Masson CASP and link http://www.marketing2seniors.net For any other mode of sharing, please contact the author Diane Masson.