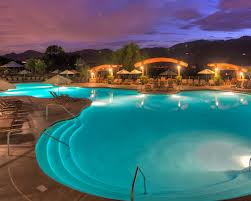 I was a sucker to think it would be fun for my husband and I to go on a timeshare presentation at the Lawrence Welk Resort.  My Auntie watched Lawrence Welk every week when I was little.  It was supposed to be a fabulous place and seniors from two of my Continuing Care Retirement Communities go there regularly for performances.  Our promised gift for participating in a 90 presentation was going to a trip for two to Catalina Island.
Well here are the 12 sales no no's that happened:
Promising that the appointment would be 90 minutes and then almost doubling the time.
Asking us to arrive early and then making us wait.
Pushing a person for personal information in a non-genuine or unnatural manner.  (This is so uncomfortable!)
Not listening!
Giving a canned speech with a pitch type voice.
Sharing long boring stories and wasting our time.
Giving a promise that the company cannot fulfill.
After not listening, asking a closing question, when there was nothing to close on.  (This is so wrong!)
Failing to give us the promised gift.
Lying.
Trapping us in several closing sequences, because a golf cart was required to return us to our far off parking spot.
Making me feel like a number.
The appointment was almost three hours instead of the promised 90 minutes.  They persisted in a quest for our personal information (very awkward) without sharing the facts of their offering in a timely fashion.  They absolutely never listened and it was all a canned speech.  The worst is having someone try to close you, when there is zero interest.  You might be thinking, Diane, just leave.  There is no way to leave early because they force you to park your car in an area that requires a golf cart to return to it.  If all of that was not bad enough, the promised gift to Catalina was a lie.  I prequalified two people that our trip could be on a weekend.  The mail away certificate was for mid-week only.
So I sent an email explaining my disappointment and that I would be writing a blog post that 1000's of people would view.  I figured they would call me immediately and rectify the situation.  How could Lawrence Welk Resorts possible sell all those timeshares treating people in this unsavory manner?
Ultimately, a timeshare fiasco can make a senior suspicious of real genuine sales people in senior housing.  How many times has a senior walked into your senior living community with his or her arms crossed?  Do you enjoy watching a senior open up midway through a "wow tour?"
Please share your strategies, successes, failures or comment below to join the conversation and interact with other senior living professionals on what is currently being effective to increase occupancy on a nationwide basis.
Diane Twohy Masson is the author of "Senior Housing Marketing – How to Increase Your Occupancy and Stay Full," available at Amazon.com with a 5-star rating.  The book is required reading at George Mason University as a part of its marketing curriculum.  Within this book, the author developed a sales & marketing method with 12 keys to help senior living providers increase their occupancy.   Masson developed this expertise as a marketing consultant, sought-after blogger for senior housing and a regional marketing director of continuing care retirement communities in several markets.  She has also been a corporate director of sales and a mystery shopper for independent living, assisted living, memory care and skilled care nursing communities in multiple states.  Currently, Masson is setting move-in records as the regional marketing director of two debt-free Continuing Care Retirement Communities in Southern California – Freedom Village in Lake Forest and The Village in Hemet, California.  Interestingly, this career started when she was looking for a place for her own mom and helped her loved one transition through three levels of care.
© Marketing 2 Seniors| Diane Twohy Masson 2014 All Rights Reserved. No part of this blog post may be reproduced, copied, modified or adapted, without the prior written consent of the author, unless otherwise indicated for stand-alone materials. You may share this website and or it's content by any of the following means: 1. Using any of the share icons at the bottom of each page. 2. Providing a back-link or the URL of the content you wish to disseminate. 3. You may quote extracts from the website with attribution to Diane Masson CASP and link http://www.marketing2seniors.net For any other mode of sharing, please contact the author Diane Masson.