Welcome to Marketing 2 Seniors, my name is Diane Masson and this site is for senior living professionals.
I have filled up Continuing Care Retirement Communities, Independent Living, Assisted Living, Memory Care, Skilled Nursing Care and new developments for over 16 years in four different states. 
The Book, Senior Housing Marketing, has 12 keys to increase your occupancy and holds a 5-star rating on Amazon.com.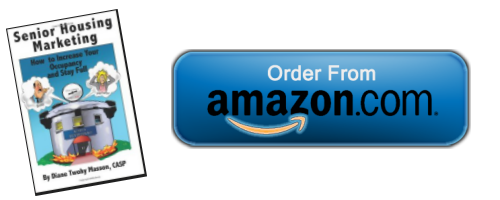 Come on in, join my blog for sales tips and advice.  Then consider if it's best for just you to read my book, the sales team or your entire operational team.  You can learn more about the book and order it on Amazon … Here's wishing you 100% occupancy!
Marketing 2 Seniors Blog
Expert Tips to Increase Occupancy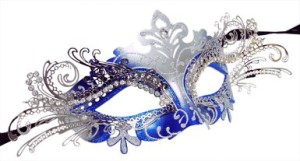 Almost everyone wears a mask out in public. It can be exhausting to hide behind a fake exterior and pretend we have it all together. I meet seniors and sales people everyday that seemed poised and polished to the world and yet they are terrified inside. Many seniors and sales people have lost the ability to be real and authentic. They have worked hard to create the illusion that everything is fine, because they fear showing their vulnerability.   Seniors walk into retirement communities everyday announcing that he or she is fine and "not ready yet" to make a move to senior housing. If you could pull off the mask, you might see a frightened senior who knows their memory is slipping, had a recent fender bender in the car or is just extremely lonely. That's why they are exploring senior housing options. Is this you? Sale people may be dealing with an angry teenage daughter, a new baby, or ailing parents. They have to leave their breaking heart in the car and arrive for work with a mask of happiness.  Is this you? Here are the three most common masks: The I'm Fine Mask: You smile and say that everything is fine when your heart is breaking. It appears that you have it all, but you may feel lost inside. It is safer to hide, because people expect it. The Performance Mask: You have the "to do" list. You keep up a frantic pace.   If you stop performing then you are not worth anything at all. You want to matter and count. The "I don't care" Mask: You...