Welcome…
Join in on the conversation about Senior Housing and the Silver Tsunami with Diane Masson, a senior housing expert for over 16 years. Throughout this site you will find priceless information for both professionals working in the senior housing industry… and for seniors who are seeking the inside secrets to the best options for housing available today!
You can subscribe to my weekly newsletter to get the most up to date industry news and tips to help you navigate the senior housing market for the Silver Tsunami! You will find the answers your looking for in my books and articles and make waves with all the secrets I've learned !  It's simple … just choose the option that fits for you to the right.
I am a Senior Looking for Housing Options
Everything seniors need to know about navigating the senior housing options & the Silver Tsunami.
Learn More
I am a Senior Housing Professional
Everything you need to know to increase your community's occupancy & provide outstanding service to seniors.
Learn More
The Latest Senior Housing News...
Diane Masson's Tips & Articles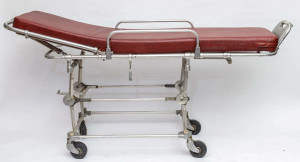 Have you felt like a number instead of a person at your HMO or heath provider? What happened? Frustration? What about vulnerable seniors who may or may not have an advocate at their doctor and hospital appointments? If sane adults can't advocate for themselves, how can a senior with dementia? A few weeks ago, I went to my HMO (Kaiser) for a simple endoscopy procedure. It was a 5-minute procedure that required me to be under anesthesia in a twilight state. Anesthesia has not always been my friend. So I came armed with all my previous anesthesia experiences (the good and the bad). The doctor was informed of my concern through the nurse. The doctor acknowledged my concern (relief on my part) and said she would give me the same twilight anesthesia as a recent colonoscopy. I agreed to this, because it had been a good anesthesia experience for me. Well, I awoke after the procedure to a nightmare of nausea and another bad anesthesia experience. A week later, my husband compared the anesthesia of the colonoscopy with the anesthesia of the endoscopy. Low and behold, they had given me 25 extra milligrams of Demerol for my endoscopy. That was not what I agreed to with my doctor. Why would they give me more than necessary? Was it because I was on a conveyor belt of medical procedures for that day? When I shared this experience with others, a couple of friends shared more stories.  A coworker was given anesthesia during a colonoscopy and felt them begin the procedure. The medical team jumped when she said that she was...