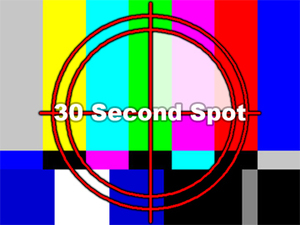 We've all been at a party when a new acquaintance asks, "What do you do?" What is your response? Is it engaging and interesting? Or does your heart drop, because you have to talk about work and you end up sharing a boring list of your duties or mumble your exact job title?
Every one of us can improve our 30-second commercial and make it captivating to the listener.
Here are a couple of tips of what not to do:
No laundry list of duties
Don't just give your job title and company name
At Seattle's Pike Place Market, a company that sold fish seven days a week decided to make it interesting. They were determined to have fun and engage the customers. So the motivated employees started throwing the fish that customers were  purchasing. Now they are a huge tourist attraction and sell lots of fish.
If you work for a senior living company and simply state you work at an assisted living or skilled nursing community, it sounds boring. Saying, "We improve the quality of seniors lives everyday," – makes your acquaintance ask a secondary questions of – how? Everyone typically knows an aging parent, grandparent or senior neighbor. In the remote possibility that you do not, you probably know a friend who is dealing with an aging senior who needs help. Ninety-nine percent of the time, people need advice for an aging relative and you can end up helping them or suggest they consider your senior living community (which is wonderful for them, your company and you).
Maybe you already use your 30-second commercial on a daily basis? Or you use it occasionally when you attend chamber of commerce or networking events. Each of us can improve our commercial and make it more appealing to the listener. Your fellow networkers and social acquaintances will appreciate you making an effort.
So what is your 30-second commercial? Is it interesting enough that someone asks you a follow up question?
If you share your 30-second commercial in the comment section on my blog page, you will automatically be entered to win a copy of my new book, "Your Senior Housing Options." The best commercial will win and be announced in the comment section of my blog on Saturday, June 13th.
Everyone of us knows at least one senior that needs to move now.  Here is a resource to help you or them make an informed decision.  Diane Twohy Masson's new guide book for seniors, "Your Senior Housing Options,"  is available on Amazon.com with a 5-star rating.  It reveals a proactive approach to navigating the complex maze of senior housing options. It will help you understand the costs and consequences of planning ahead or waiting too long.  Learn firsthand tips from someone who is currently advocating for two aging parents.
Among the thousands of seniors she and her teams have assisted in finding the right senior living community, the most difficult case has been helping her own parent. Masson spent two years exploring senior housing options with her mother before finding the ideal Continuing Care Retirement Community for her. After eight years in this independent living setting, she helped her mother transition into an assisted living community. Seven years later, even as a senior housing expert, Masson struggled with the decision to move her mother into a skilled nursing community.
More related articles by Diane can be found at  Tips2Seniors.com or like Tips 2 Seniors on Facebook.
Diane Twohy Masson has worked in senior housing since 1999. She is an award-winning certified aging services professional and the author of Senior Housing Marketing: How to Increase Your Occupancy and Stay Full for senior living professionals.