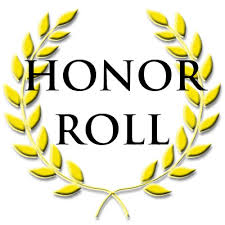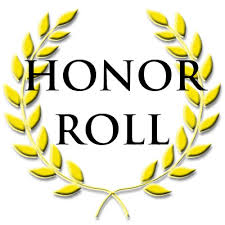 My teams just concluded a senior living marketing retreat in Southern California.  It was a time to step out of their fast-paced selling lives to be nurtured and valued.  It was a celebration of breaking records.  One Continuing Care Retirement Community (CCRC) had the most move-ins since 2001 and another CCRC had the most move-ins since 2005.  Wow!!!
The top four CCRC sales people were highlighted in an honor roll.  Each of these people hit their personal move-in goals three quarters in row.  The top sales person had 10 CCRC move-ins this last quarter alone.  They each spoke about the secret to his or hers success.  There were a variety of humble answers, which included: nurturing client relationships over years, persistence, good events continually drawing in new prospective senior residents, increasing the number of repeat tours, studying sales techniques to improve their craft, the housing market improving and the on-going sale training provided.
The retreat included: celebrating accomplishing quarterly goals, sales training, best practices discussions, our weekly book review of "How to Win Friends and Influence People," personal time management to increase database calls and a wonderful breakfast and lunch.  The sales people loved having an opportunity to hear best practices and sales experiences from their cohorts at another community.
What are you doing to honor your sale people and celebrate success?  It is tough having to accept constant rejection on a day-to-day basis.  This is what makes senior living sales people extraordinary.  Give a shout out to your sales people through this blog and send them a copy.  Tell them they are special today.
Please share your success, failures or comment below to join the conversation and interact with other senior living professionals on what is currently being effective to increase occupancy on a nationwide basis.
Diane Twohy Masson is the author of "Senior Housing Marketing – How to Increase Your Occupancy and Stay Full," available at Amazon.com with a 5-star rating.  The book is required reading at George Mason University as a part of its marketing curriculum.  Within this book, the author developed a sales & marketing method with 12 keys to help senior living providers increase their occupancy.   Masson developed this expertise as a marketing consultant, sought-after blogger for senior housing and a regional marketing director of continuing care retirement communities in several markets.  She has also been a corporate director of sales and a mystery shopper for independent living, assisted living, memory care and skilled care nursing communities in multiple states.  Most recently Masson was recruited to consult for two debt-free Continuing Care Retirement Communities in Southern California – Freedom Village in Lake Forest and The Village in Hemet, California.  Interestingly, this career started when she was looking for a place for her own mom and helped her loved one transition through three levels of care.
© Marketing 2 Seniors| Diane Twohy Masson 2013 All Rights Reserved. No part of this blog post may be reproduced, copied, modified or adapted, without the prior written consent of the author, unless otherwise indicated for stand-alone materials. You may share this website and or it's content by any of the following means: 1. Using any of the share icons at the bottom of each page. 2. Providing a back-link or the URL of the content you wish to disseminate. 3. You may quote extracts from the website with attribution to Diane Masson CASP and link http://www.marketing2seniors.net For any other mode of sharing, please contact the author Diane Masson.