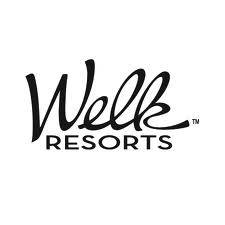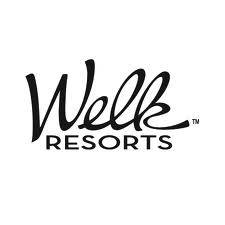 After you share your tale of customer service woe to a representative, you are told that the manager will call you back the next day.  Do they?!?  Recently, I believed a manager from the Welk Resort would call me back to discuss my timeshare fiasco.  In fact, I waited two hours past the day and time the representative promised a manager would call me.  Telling me a date and time for the manager's call is a very specific promise in my book.
After my Welk Resort Fiasco blog posted for the world to read, the Welk Resort tweeted me.  Here is their damage control twitter conversation:
‪@Market2Seniors – This is not the experience we aim to provide & we apologize. Could you DM us your email so we can reach out for more info?
‪@welkresorts – I reached out in 3 ways with no response, a manager was supposed to call me back by 9am on Sun.  The blog posted at 11am, Sun.
‪@Market2Seniors – or you can email our Director of Consumer Affairs at Hutch.farrell@welkgroup.com if you'd prefer. Thanks for the feedback
‪@welkresorts – You can contact me at diane@marketing2seniors.net.
‪@Market2Seniors – Thank you. I'll have Hutch contact you.
This was my last contact with the Welk Resort.  I NEVER had a manager email me, tweet me or call me again.  Why not?  Why would a company have a Director of Consumer Affairs?  Obviously they must have ongoing customer service issues.  Why did "Hutch" never contact me?  Maybe he never got the tweet?  Maybe they thought I would forget that the sales people promised me a Catalina Island overnight on a weekend and what I received was a weekday trip that I could not use.
Have you had an experience where you were told the manager is going to call you back because they were not currently there?
Is this just a technique to calm down a frustrated customer and hope we forget?   Or is it a way for a  "C" player (last week I compared "A", "B" and "C" players here) to not deal with you directly?  Maybe it is simply passing the buck.
Your tips could help others improve on a national basis, so please share by commenting on this blog.  If this weekly newsletter can help your sales and occupancy – why not sign up today so you don't miss a single one? 
Diane Twohy Masson writes this weekly blog to support and engage with other senior housing professionals.  Her first book is Senior Housing Marketing – How To Increase Your Occupancy and Stay Full.  Many sales teams and organizations have used the 12 keys contained in this book for their weekly book review.  Diane is working on her second book to help seniors select their senior housing options.
© Marketing 2 Seniors| Diane Twohy Masson 2014 All Rights Reserved. No part of this blog post may be reproduced, copied, modified or adapted, without the prior written consent of the author, unless otherwise indicated for stand-alone materials. You may share this website and or it's content by any of the following means: 1. Using any of the share icons at the bottom of each page. 2. Providing a back-link or the URL of the content you wish to disseminate. 3. You may quote extracts from the website with attribution to Diane Masson CASP and link http://www.marketing2seniors.net For any other mode of sharing, please contact the author Diane Masson.