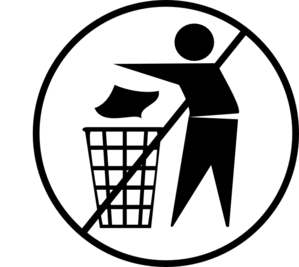 There are thousands of senior living sales people across this country.  After each tour, they have choice to pursue a viable lead or simply ignore it.  Is your frontline sales staff making the right decision?  Do you review new inquiry leads with them?
If not, why not?!!?  It costs your senior living organization thousands of dollars to bring in new call-in leads and walk-in tours.  Just this last week, I know of two sales people who each blew off a lead because it was not quick move-in.  Luckily I caught them in time, so that follow up phone calls could happen.
One prospective resident couple had a complicated situation with a wife who wanted independent living with a husband who was qualified for skilled nursing care.  They wanted to bring in their own caregiver and the man could not feed himself.  The sales person felt it was too complicated to pursue.
I shared a story of a couple that came to my Continuing Care Retirement Community several years ago.  The man was dying and the couple wanted to move to independent living together.  My executive director said no, it was too hard on the other residents and he was not independent.  In spite of this decision, I loved on this couple.  Five months later, the husband died.  I sent sympathy card.   The wife appreciated me reaching out with caring kindness.  Within weeks, she moved into my retirement community.
So when the senior living sales person called back this complicated prospective resident couple, he learned that the husband was in the hospital.  He loved on the wife as I had suggested.  I expect a move in the next six months from this additional phone encounter.
Do you have stories of difficult tours turning into sales?
Please consider joining this exclusive Marketing2Seniors blog and comment below to join the conversation and interact with other senior living professionals on what is currently being effective to increase occupancy on a nationwide basis.
Diane Twohy Masson is currently writing a new book for seniors on how to select senior housing options.  Her first book, "Senior Housing Marketing – How to Increase Your Occupancy and Stay Full," is available at Amazon.com with a five star rating.  Masson continues to set move in records as the regional marketing director of two debt-free Continuing Care Retirement Communities in Southern California – Freedom Village in Lake Forest and The Village in Hemet, California.  Her mom's struggle with dementia is inspiring Diane to pen a third book to support adult children.
© Marketing 2 Seniors| Diane Twohy Masson 2014 All Rights Reserved. No part of this blog post may be reproduced, copied, modified or adapted, without the prior written consent of the author, unless otherwise indicated for stand-alone materials. You may share this website and or it's content by any of the following means: 1. Using any of the share icons at the bottom of each page. 2. Providing a back-link or the URL of the content you wish to disseminate. 3. You may quote extracts from the website with attribution to Diane Masson CASP and link http://www.marketing2seniors.net For any other mode of sharing, please contact the author Diane Masson.