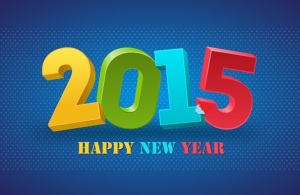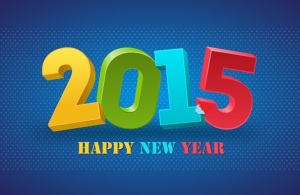 Are you ready for a high-occupancy New Year? Did you hit your sales and occupancy goals for 2014? Congratulations, if you did. If you did not, draw a line in the sand and start over for 2015.
Here are five goal-setting tips for you and your senior living sales team:
Have a goal meeting with yourself and then with your boss.

What is the budgeted occupancy?
Do you have enough walk-in traffic and leads in your database to generate the sales you need?
Should you create some events to bring in new faces?
Are you proud of the first impressions of your senior living community?
What is your competition doing? Have a plan to differentiate yourself from them. Remember, no negative…

Determine your "A," "B," and "C" players (the definition of "A," "B," and "C" players is HERE) and what each of their sales goals will be.
Meet individually with each of your sales people. "A" players will automatically believe they can hit the 2015 goal. "B" players will believe after you individually coach and believe in him or her. "C" players will usually whine or complain about the goals. (Your coaching may turn them around or you may need to let them go if they don't want to WORK to hit the goals.)
Have a kick off meeting for the New Year or a marketing retreat. Acknowledge ALL good and great sales performance from 2014. Your "A" people will love the recognition. "B" people will be proud of their accomplishments. Everyone will thrive in this format and feel supported in achieving their personal and team sales goals for 2015.
Implement a weekly and monthly tracking system to determine if your team members are on track or need additional coaching support.
Good luck and have a great 2015!
Photo credit: www.stylipics.com
Diane Twohy Masson is the author of "Senior Housing Marketing – How to Increase Your Occupancy and Stay Full," available at Amazon.com with a 5-star rating.  The book is required reading at George Mason University as a part of its marketing curriculum.  Within this book, the author developed a sales & marketing method with 12 keys to help senior living providers increase their occupancy.   Masson developed this expertise as a marketing consultant, sought-after blogger for senior housing and a regional marketing director of continuing care retirement communities in several markets.  She has also been a corporate director of sales and a mystery shopper for independent living, assisted living, memory care and skilled care nursing communities in multiple states.  Currently, Masson is setting move-in records as the regional marketing director of two debt-free Continuing Care Retirement Communities in Southern California – Freedom Village in Lake Forest and The Village in Hemet, California.  Interestingly, this career started when she was looking for a place for her own mom and helped her loved one transition through three levels of care.
© Marketing 2 Seniors| Diane Twohy Masson 2014 All Rights Reserved. No part of this blog post may be reproduced, copied, modified or adapted, without the prior written consent of the author, unless otherwise indicated for stand-alone materials. You may share this website and or it's content by any of the following means: 1. Using any of the share icons at the bottom of each page. 2. Providing a back-link or the URL of the content you wish to disseminate. 3. You may quote extracts from the website with attribution to Diane Masson CASP and link http://www.marketing2seniors.net For any other mode of sharing, please contact the author Diane Masson.