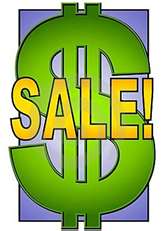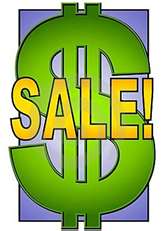 What Is The Best Incentive You Have Ever Given In Senior Living?
Discounting can be the owner's operational nightmare and the sales persons best friend.  Incentives cost the company money and affect the bottom line.  Just giving away one month of rent can cost $2000 – $6000 depending on the retirement community.  Yet, empty apartments are losing revenue month-after-month.  Should you or should you not use incentives?
I believe that incentives can permanently ruin some sales people.  Some sales people can ONLY sell apartments with incentives.  When the gravy train stops they don't know how to just simply sell an apartment at regular price to a senior.  Seriously?!?  In my opinion, this is right up there with someone who is simply an order taker in senior living.
The benefit of incentives is bumping up the occupancy to get ahead of the move outs in a very short period of time.  Every senior living community has to look at their financials and determine what is best for them.  If you have more two-bedrooms than one-bedrooms, an incentive on two-bedrooms can create balance again in your inventory.  It is a funny thing in our industry – how every five years the surplus of a certain size apartment switches.  Right now everyone seems to want a one bedroom…
Here are some common assisted living and independent living incentives:
One free month
The fourth month free
No move in fee or a discount on the community fee
A free TV
A moving or downsizing allowance
Continuing Care Retirement Communities can use the same or different incentives:
90 – 100% Returnable entrance fees
A percentage off future healthcare
Paying for the move completely
Discounting apartments that are the farthest walk from the dining room
A discount off the entrance fee if a prospect commits to moving in within a short period of time
Do you use incentives?  Which ones?  Which incentive in your career resulted in the biggest flurry of sales for your retirement community?  My favorite incentive of all time was a 100% returnable entrance fee at a new community that I opened.  It worked like a charm!  Within months, 70% of the building was spoken for, so we could start construction.
Please comment to join the conversation and interact with other senior living professionals on what is currently being effective to increase occupancy on a nationwide basis.
Diane Twohy Masson is the author of "Senior Housing Marketing – How to Increase Your Occupancy and Stay Full," available for sale at Amazon.com.  Masson's book will be required reading at George Mason University in the Fall as part of the marketing curriculum.  She is currently consulting with Seniors For Living and two debt-free Continuing Care Retirement Communities in Southern California – Freedom Village in Lake Forest and The Village in Hemet, California. Connection and partnership opportunities: Email: diane@marketing2seniors.net