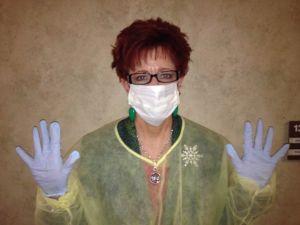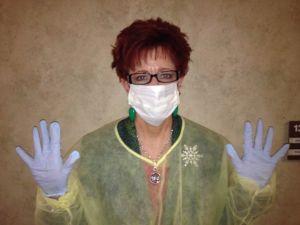 What a sad circumstance for seniors to be alone during the holidays. Is the isolation voluntary or involuntary? My poor mom has ecoli and was put into isolation at her skilled nursing community. Everyone has to wear a gown, gloves and a mask to enter her room. She will NOT get to dine with her fellow residents for four more days. Fortunately, she is more than halfway through her antibiotic and feels good now. She was in great spirits today and even invited me to stay for lunch!
Some seniors become isolated as they age in their home like my in-laws. They refuse to move to a retirement community. Both have dementia and neither of them drives. They are 100 percent dependent on one local son to bring them groceries, take them to the doctor and socialize with them. Is this enough human interaction? I don't think so.
Other seniors determined to stay at home, use home care and become dependent on a single caregiver. Is this a healthy life? The rest of us interact with 10 or 20 people a day. What happens when someone only interacts with one person, day after day, month after month? Many years ago, my mom was in this situation and it was when the memory issues began.
Every senior faces a choice to plan ahead by moving to a senior living community or wait until a health care crisis and live with the consequences. I hope and pray that more seniors chose multiple human interactions by moving to a senior living community. My mom started to thrive again after she moved to assisted living. My in-laws could thrive again too, but they refuse.
My mom is in a good place and will see quite a few different staff during her isolation. My in-laws are 1000 miles away and will be in a lonely house for the holidays. The house can't talk to them, smile at them or buy them groceries.
Diane Masson's new guide book for seniors, "Your Senior Housing Options," will be will be coming soon to Amazon.com. If you sign up for my weekly newsletter on the right side of this blog, you will be notified when my new book becomes available. Check out my new website: Tips2Seniors.com or please follow me on Facebook.
"Your Senior Housing Options," is dedicated to my mother, whose stories are peppered throughout. Being her advocate for over ten years has taught me to be a better person. My mom has dementia, but I am truly blessed that she still calls me by name. Her smile and joy inspires me to see the positive side of life. It makes me want to reach out and help seniors and their families make better choices today so they can have more secure long-term care plans tomorrow.