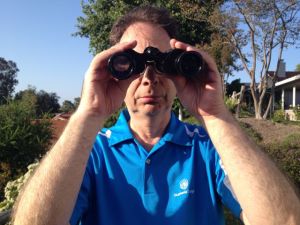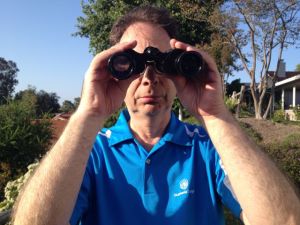 Many seniors believe Medicare will take care of everything. It is an unfortunate perception that is inaccurate. Two days ago, I was presenting senior living options to a group of seniors. One senior raised their hand and asked how Medicare fit in the picture of paying for senior housing.
Here was my answer, "You have worked hard your whole life to have Medicare insurance. Most seniors have Medicare, a HMO and supplemental insurance. These will help you pay for doctors, hospital stays and up to 100 days of skilled nursing care (if you have a qualifying hospital stay).  Medicare will not pay for any long-term care such as support in an assisted living community, long-term skilled nursing care or memory care.  (I know this was a short version of a long answer.)
Many seniors were surprised…here is some info from Medicare:
"At least 70 percent of people over 65 will need long-term care services and support at some point. 'Medicare and most health insurance plans, including Medicare Supplement Insurance (Medigap) policies, don't pay for this type of care, sometimes called 'custodial care.' Long-term care can be provided at home, in the community, in an assisted living facility, or in a nursing home. It's important to start planning for long-term care now to maintain your independence and to make sure you get the care you may need, in the setting you want, in the future."  This is a quote from the official Medicare and You 2014 Handbook, page 63.
Have you encountered this misperception that Medicare will pay for long-term care?
Diane Twohy Masson's new guide book for seniors, "Your Senior Housing Options,"  is available on Amazon.com with a 5-star rating.  It reveals a proactive approach to navigating the complex maze of senior housing options. It will help you understand the costs and consequences of planning ahead or waiting too long.  Learn firsthand tips from someone who is currently advocating for three aging parents.
Among the thousands of seniors she and her teams have assisted in finding the right senior living community, the most difficult case has been helping her own parent. Masson spent two years exploring senior housing options with her mother before finding the ideal Continuing Care Retirement Community for her. After eight years in this independent living setting, she helped her mother transition into an assisted living community. Seven years later, even as a senior housing expert, Masson struggled with the decision to move her mother into a skilled nursing community.
More related articles by Diane can be found at  Tips2Seniors.com or like Tips 2 Seniors on Facebook.
Diane Twohy Masson has worked in senior housing since 1999. She is an award-winning certified aging services professional and the author of Senior Housing Marketing: How to Increase Your Occupancy and Stay Full for senior living professionals.